The Rainbow Bowl was located at 1928 North Second Street in Minneapolis.  The property is also known as 125 West Broadway.
In 1892, a 22′ by 44′ two-story wooden duplex was built on this large corner lot at a cost of $1,200.
BEER PARLOR
One of the units was being used as a soft drink restaurant in 1932, but that June, proprietors August W. Blake and James O. Richardson were arrested by Federal Prohibition agents who found moonshine and alcohol behind the bar.  Richardson had been arrested twice before.  (Minneapolis Star, June 11, 1932)
In November 1933,  it was James Setters' Beer Parlor.  Beer had been legal since April 1933.
It appears that a second duplex with the same dimensions was built on the same lot in 1951 at a cost of $800.
In January 1961, both duplexes were demolished.
---
BRIDGEWAY BOWL
The Bridgeway Bowl opened in November 1961, and featured the Gold Room for dining, and the Dolphin Room with Bev Warren at the Piano Bar.
The ad below promises a complete night of entertainment, including the Piano Lounge.
A November 5, 1964 ad for the Bridgeway Bowl and Lounge invited us to "Bowl and Dine, Sing, Sip, Smile with Gene Lowrie in our Piano Bar."
In 1966, John Iacarella and Stan Piersak had owned the building, but lost it through foreclosure, thus losing their liquor license.  A license was transferred to John Myslicki from another location at 311 Main Street, which was taken for freeway construction.  Myslicki had been a bartender for the Bridgeway Bowl.  (Minneapolis Tribune, July 28, 1966)
---
RAINBOW BOWL
The Bridgeway Bowl reopened as the Rainbow Bowl in about July 1966, with Emil Sievert, Proprietor.
An ad in 1967 promised an upstairs lounge with entertainment, and a piano bar.
By 1971 it was called the Rainbow Bowl and Lounge.
On February 16, 1972, a man drank beer and brandy for 11 hours at the 200 Club and the Rainbow Bowl, and then committed suicide by jumping off the Third Ave. bridge.  His wife sued the bars under the dram shop law, and each was ordered to pay her $15,000 for continuing to serve an intoxicated patron.
---
The photos below were found online and are believed to have been taken at the Rainbow Bowl.  The band's name was Rainbow, and members included keyboard player Craig Horner,drummer Edgar Murphy and guitar player (not shown) Billy Franze.  Thank you, Debbie Zitzloff Deans!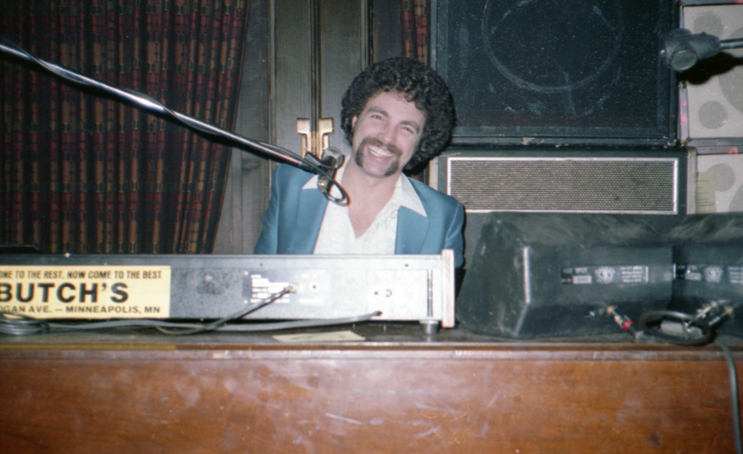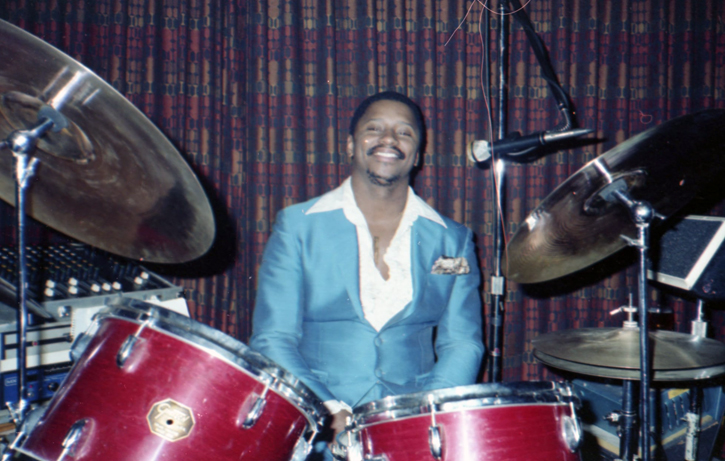 In April 1985 the complex was under new ownership.
---
MARV'S
Facebook chat says that it was purchased by a man named Marv, and that it closed in 2014.
In the 2011 obituary of Robert Leland it said that he and his wife Joan owned the Rainbow Bowl for 20 years.
As of 2020, the building still stands as an office complex.