The building at 101-103 E. Hennepin housed:
The Huddle Bar and Cafe
Arturo's
---
Early occupants of the building were:
1920:  The East Hennepin Restaurant
1921:  Minneapolis Brewing Co. advertised the second floor as a rooming house.
September 1934:  Joe's Bar
1936:  Owner Max Gallus charged with maintaining a slot machine. Paid $25 fine.
December 1938:  Joe Gallus's Bar
December 1939:  Joe Gallus's Five and Dime Bar
---
THE HUDDLE BAR

The establishment had become the Huddle Bar by January 1, 1941.
---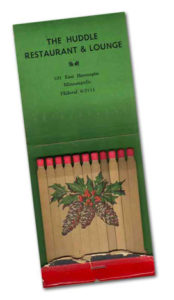 ---
The following three photos are from the Minnesota Historical Society, all dated September 19, 1958.  Don't ask me why the gentlemen are mopping the floor in a suit and ties.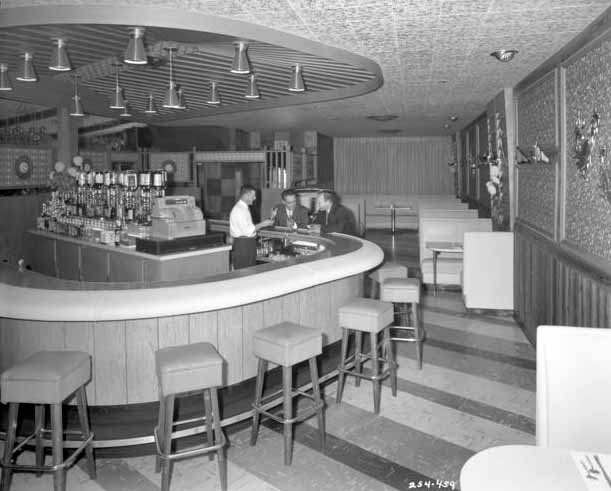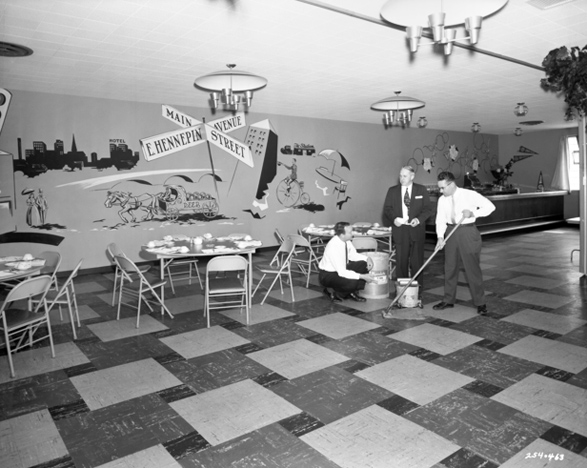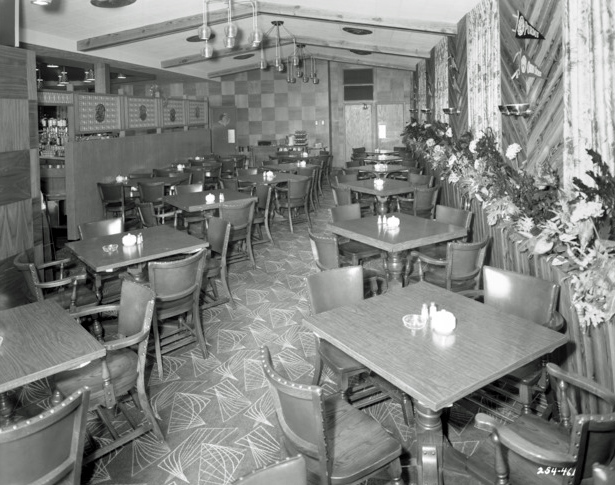 ---
The Huddle was focused on football and organized buses to Gopher games.
---
In July 1961, brothers George and Clarence Brisky were in trouble for owning the Huddle and the Merchant's Bar at 303 E. Hennepin.  The City was cracking down on people owning more than one liquor license, and extended it to family members.
1963: Smooth Organ Music Nitely
---
---
ARTURO'S
In June 1971 the Huddle became Arturo's, named, no doubt, for owner Arthur Mack.  The manager was Steve Shattuck.
The upstairs party room turned into a rock club, featuring house band Allison-Bristow.  Lori Fehrman was their "powerful girl singer," according to Will Jones, and could be heard above the din.  Downstairs was an Italian restaurant.  (Minneapolis Tribune, June 6, 1971)
On July 10, 1972, Kenneth Kronberg was fatally wounded in a fight at the tavern.  In 1974 his widow sued the club for $250,000.  The grand jury declined to indict the shooter.
---
Teen King and the Princes entertained at Arturo's often.  Other bands were Dakota, the St. Anthoni Band, and Brave New World.
---
On April 3, 1973, an ad was placed announcing that the club was closing due to the construction of a new bridge on East Hennepin.  The club owners expected to open in a new location in a few months.
By July 1974, Arturo's had lost its license.
---
The site appears to be part of Eastbridge Offices, built in 1984.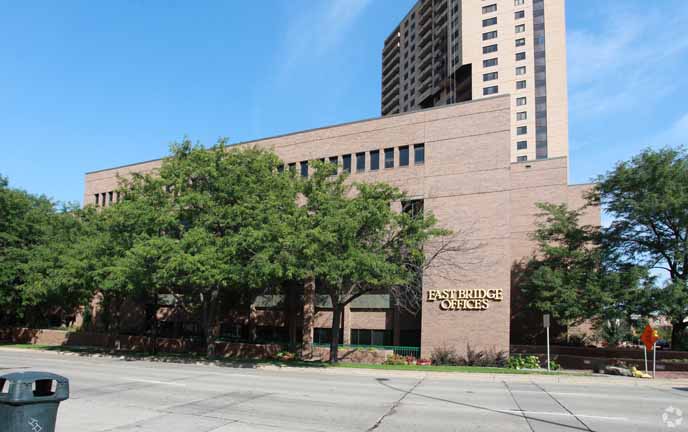 Save