The Blue Ox was located at 918 Third Ave. So. in Minneapolis.
It opened in March 1963 with "no strippers and no twisters," reported Will Jones of the Tribune.  A co-owner was Ockie Berman. Another owner was David P. Aronsohn.  It was open by March 15, 1963.
Ads promised "Floor Shows! Dancing!" Kitty and Her Aly Kats were the featured performers in 1963-64.
---
1969: Dining, dancing and floor shows such as the Jolly Jacks and Fraser & Nevers in the main lounge.
In the Blue Room (where the swingers are), sing along to Judy Moen and Valerie.
---
Facebook Facts:
"They had a few booths back in the corner that had telephones in them. I knew a couple bookies that took their action there!"

In the 50's, it was owned by Bill Craig

.
Chef Earl Miller

Kenny & Moose Tending Bar !!!!
---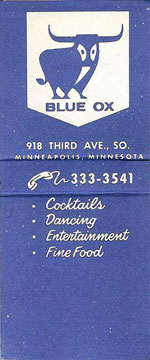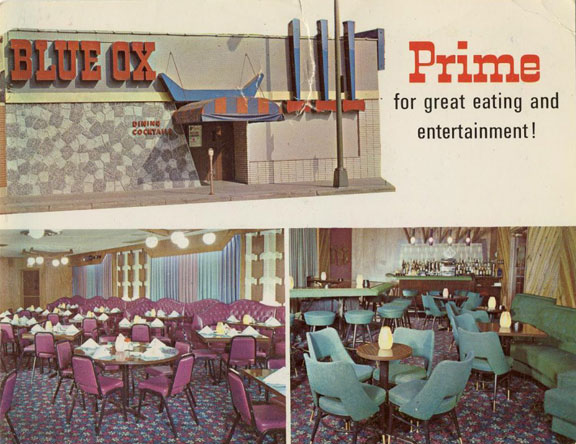 ---
Mid-December 1984:  Last ad?
March 1985:  New Rock club, John Sean Clerken new owner
September 1986:  Clerken aka Sean's Irish Pub filed Chapter 11
February 21, 1987:  Auction
Save