Located at 444 Rice Street in St. Paul, this was a three story building erected in 1920.  Originally called the Deutches Haus, it was the center of German cultural activities and groups.  The $180,000 building contained:
A 1,000 seat theater
Bowling alleys
Pool rooms
Conference roomss
A rathskellar
Dance Hall
---
Other names for the hall were:
The German-American Hall
The Dutch Hall
The German Hall
American Hall (1932)
German Clubhouse
German House
Dutch House (1940)
On December 15, 1941, the members of the German House, formed in 1920, voted to change the name of the building from the German House to the American House.
---
The American House was a natural for polka dances:
---
WTCN broadcast Whoopie John from the American House on Saturday nights.  This ad is from the Minneapolis Star, April 29, 1949.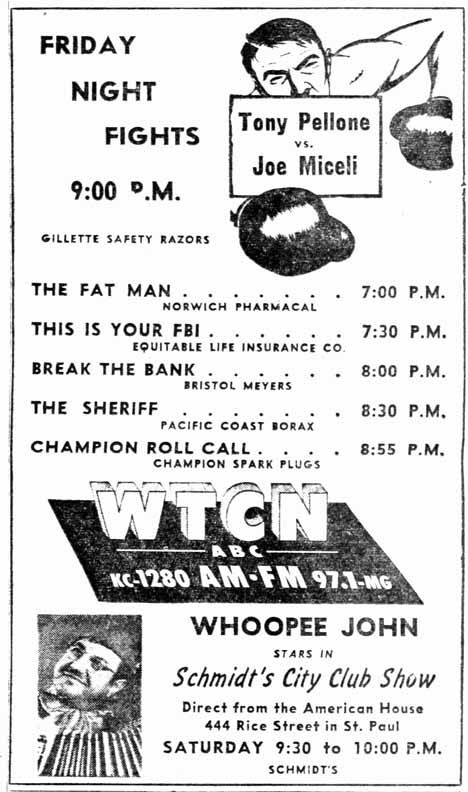 ---
---
---
On April 20, 1958, an ad appeared in the Minneapolis Tribune for an auction of all fixtures in the building, in anticipation of demolition.  The building was removed for the Capitol Approach project.
---
Some information for this page came from the following source:
Jane McClure, "German House," Saint Paul Historical, accessed September 20, 2018, http://saintpaulhistorical.com/items/show/226.