KEVE
In June 1956 KEYD was sold, changed its call letters to KEVE, and played full time Country and Western – one of the first in the country to do so.
In 1959 it had a monthly newspaper called Big K News.
In 1959-1960 KEVE had a Sunday remote broadcast from the Fireside in Fridley.
An undated report says KEVE did a remote broadcast from the Flame on Saturday nights from 10:30 to 11:30 pm.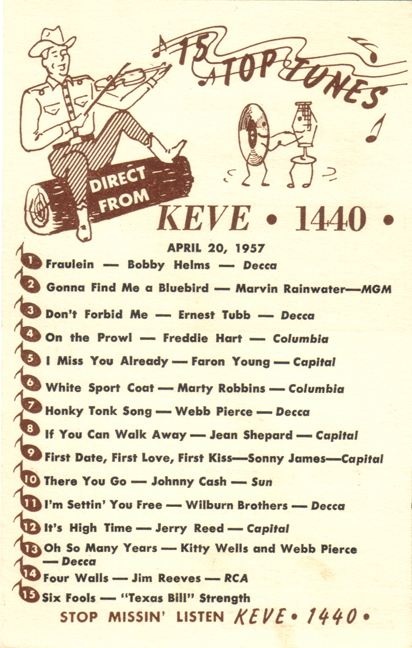 The format changed to classical music in 1961.  In November 1963 the Program Director was Jerry Cunning and the General Manager was Robert J. Rock.
The station became KQRS
Return to Twin Cities Radio
Save
Save