Johhnie Ray Goes to Jail: 1952
There was some excitement in July 1952, when Johnnie Ray, the "Prince of Wails," came to town for a week at the Radio City Theater. It seems Ray, his opening comic Gary Morton, and a "couple of thirsty local well wishers" were drinking heavily in his room on the 17th floor of the Radisson Hotel.
According to his biographer, Jonny Whiteside, "Johnnie was inspired to pay a call at the gift shop in their hotel's lobby. Naturally, he was drawn to the kiddies' toy section – alcohol not only stimulated, it also seemed to regress him to his childhood. He obtained the perfect summer fun accoutrement: roller skates and water pistols for everyone in the party." They proceeded to roller skate through the lobby and into the restaurant. Minneapolis detective/house dick Ray Williamson brought them to the station when they "squared off" when being asked to pipe down. They were charged with disorderly conduct, but his road manager bailed him out and they were released after about an hour.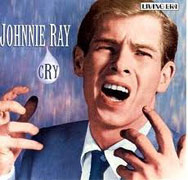 The Minneapolis Star was shorter on details, but there were a couple of discrepancies.  First, it said it was the seventh floor (did the hotel have 17 floors?) second, noted that the star was not charged but let go after an hour of "peaceful talk at headquarters."  Neither account says when this happened (Ray and company were there for a week, leaving on the night of Thursday, July 10).