The Blue Ox was at 918 Third Ave. So. in Minneapolis.
It opened in March 1963 with "no strippers and no twisters." Ads promised "Floor Shows! Dancing!" Kitty and Her Aly Kats were the featured performers in 1963-64. A co-owner was Ockie Berman. Another owner was David P. Aronsohn.
1969: Dining, dancing and floor shows such as the Jolly Jacks and Fraser & Nevers in the main lounge. In the Blue Room (where the swingers are), sing along to Judy Moen and Valerie. The Blue Ox was around until at least 1978.
"FACT: They had a few Booths back in the corner that had telephones in them. I knew a couple Bookies that took their Action there!"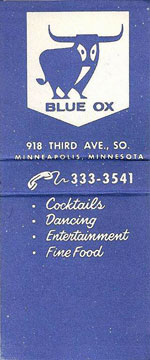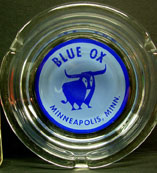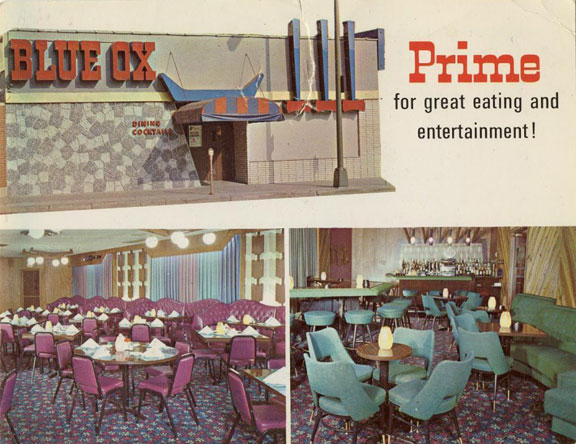 Save