Here is a look at some of the acts who came to entertain us at the State Fair through the years.  It is far from complete, but remember that long ago, the entertainment consisted of pageants with "casts of thousands," not nationally-known acts.
---
1923
The 1923 Minnesota State Fair and Northwest Dairy Exposition, September 1 to 8, had an entertainment program that was expected to be "easily the most stupendous bill of its kind ever contracted by any fair in America" and would cost $150,000.  Events included:
17 Spectacular Circus Acts
Lillian Boyer in her Thrilling Change from a Speeding Automobile to an Airplane, Climaxed by Wing Walking and Parachute Drop
Automobile Races, featuring Sig Haugdahl and his famous 3-mile-a-minute racing car
200 harness and running horses
Auto Polo, America's newest and most dangerous sport
"Battle in the Clouds" each night by veteran aces Lieutenants Brock and Faulker
Fireworks spectacle "India," featuring elephants and a cast of 700.
Dozen famous bands and orchestras
Midway featuring 23 big attractions
80 acres of farm machinery
---
1927
John Phillip Sousa and his 70-piece band played at the Minnesota State Fair from September 3 to 10, 1927.  Sousa dedicated the new march "Minnesota," as the official march of the University of Minnesota.  A dozen other big bands and orchestras also appeared at the Fair.
---
---
1941
In these years, State Fair shows were usually spectacular productions with casts of thousands.  1941 was no exception, EXCEPT that on the first night, August 23, there was a special show starring Edgar Bergen and Charlie McCarthy, plus:
Ted Weems and his "Beat the Band" Orchestra
Buster West, film Comedian
Paul Remos and His Toy Boys
Lois Wolner and Her Singing Commanders
and 12 Other Top Attractions
On the rest of the nights, August 24 – September 1, there was the World's Greatest Outdoor Spectacular:
New!  Dazzling!  Different!  Greatest Extravaganza of the Ages…  A Musicomedy Studded with Stars from Broadway, Hollywood and Radio… Combining Beauty, Color, Comedy and Rhythm… 400 Living Artists…  Five Stirring Episodes…  57 Stellar Acts.. 40 Chic Chorines.. A Fast-Moving, Hilarious Grandstand Production That'll Made You Rock and Roar with Laughter… All Climaxed by Glorious Fireworks
---
1957
It was pandemonium when Ricky Nelson appeared at the 1957 Minnesota State Fair.  He played to approximately 25,000 fans from a stage erected "a zip code away in the center of an enormous racetrack" according to biographer Philip Basche. Also appearing were the Four Preps, who dressed in silver lame jackets in order to be seen, but all eyes were on Nelson, who wore a cream colored jacket, white and burgundy polka dot shirt, and a white tie.  With a limited repertoire, he also sang numbers by Elvis and the Everly Brothers.
---
1958
Ricky Nelson returned to the Minnesota State Fair in 1958, complete with screaming girls and James Burton on the Fender Telecaster.
---
1960
Johnny Cash performed at the Fair on August 29, 1960.
---
1961
Johnny Cash performed at the Fair on August 29, 1961.  Or are these duplicate entries?
---
1962
Headliners at the State Fair Grandstand were:
August 28-30:  "Glamorous Jane Russell in a dazzling performance"
August 25-27:  Dennis Day – "brilliant comedy and musical show"
August 31 – September 3:  Jimmie Dean.
Plus 10 Big Variety Acts!  Galaxy of Stars!  Thrill Shows every nite from August 26.  Orchestra – chorus
---
1963
Headliners at the State Fair Grandstand were:
Buster Keaton, August 24 to September 2
Rosemary Clooney, August 24 – 26
The Smothers Brothers, August 29 to September 2
Other acts included the Rhythm Masters, Zacchini the Human Cannonball, the Warren Covington Orchestra, Dockey's Basketball-playing Dogs on the new zoom-up panoramic stage.
At KDWB's Teen Danceland, performers were:
Rooftop Singers
Rhythm Masters
The Yeomen
Libby Horne
Paul & Paula
Smothers Brothers
James Darren
The Galaxies
The Corvets
Mike Waggoner and the Bops
The Starliners
Kids' Day, for children up to age 15, promised a free Grandstand show at 10 a.m. starring:
Bobby Vinton
The Rhythm Masters teen comedy band
Libby Horne
The Rooftop Singers
The Yeomen
---
1964
Headliners at the 1964 State Fair Grandstand shows were:
The New Christy Minstrels
Anita Bryant
Al Hirt
John Gary
The State Fair included a Teen Age Fair:
Straight from Hollywood – a 3-acre "Fair within a Fair" for teeners.  Non-Stop Record Hop, Battle of Bands, Custom Car Caravan, Fashion and Beauty Shows, Karate demonstrations, Miss Teen Northwest competition, Hootenanny, dance contests, and MUCH more.  Continuous program, all ten days and nights  Adjoins the Midway, west of Grandstand.  Admission (50 cents) covers all attractions.  (Accompanied by cartoon of the State Fair Gopher playing a guitar)
Eddie Eiss confirms the description:
There was a tent that had a large electric car racing set up, as that was a fad at the time, and there was an old real car teens could hit with a sledge hammer (not sure what the thrill of that was), and there was a booth that let people doing some kind of painting that involved spinning a wheel. Forget just how many tents with stages for the bands. Not many. We played in one of them, not the big one.
Bands playing at the teen fair included:
The Casualties, the first band to play live, who started out with "Hello Josephine."  The Casualties eventually became the Sir Raleighs.
The Lancers
Michael's Mystics
There was also a Battle of the Bands with 400 groups.  I only know of two!  If your band was in it, please let me know!  So far there were:
The Trolls, with Eddie Eiss
Danny and the Night Sounds, featuring Danny Stevens.  Danny's group took first place in the massive contest. Later that year, Danny started a new band, this time calling it "Danny's Reasons."
---
1965
Grandstand shows at the 1965 State Fair included:
Dixieland clarinetist Pete Fountain, who was a replacement for the originally-scheduled Al Hirt.  Hirt asked to be released from the commitment when he was signed to a CBS-TV summer program "Fanfare" on Saturday nights.
Mary Wells
Roger Miller
The Ray Charles Singers (not to be confused with the Raelettes).  Their hit was the lovely "Love Me With All Your Heart."
The 1965 Fair also featured the second Teenage Fair.
---
1966
The Grandstand shows were:
The Supremes with Jerry Van Dyke (August 26-30)
The Smothers Brothers with George Kirby
The Teenage Fair was replaced with the Young America Center.  The center featured permanent display booths, a circular dance pavilion and a fashion building, all built last year.  Admission was 50 cents and approximately 100,000 teens came through in 1966.  The highlighted groups were the Chieftones (billed as an "All-Indian band from Canada"), the Enemies, and the Fabulous Flippers.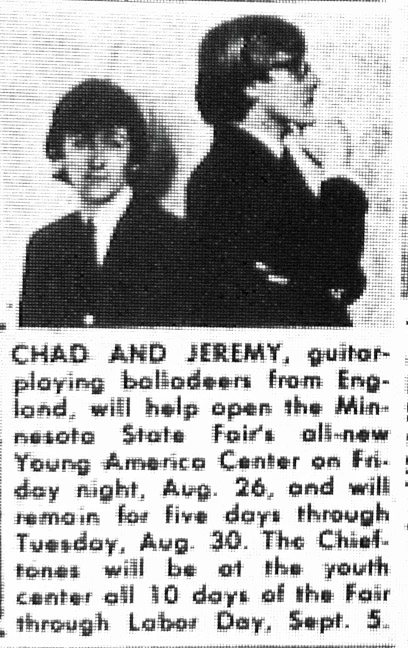 It was probably a coup when Chad and Jeremy were booked to perform in the Young America Center.  But a brou-ha-ha erupted when Chad and Jeremy walked out of the Fair after only two of their scheduled 15 performances after finding out they would be in the teen pavilion rather than in the Grandstand. They found they were booked to play three shows a day in what they termed a "hastily assembled wooden tent about 45 ft. in diameter which, with cramming, could accommodate 135 standing teenagers," reported In-Beat Magazine in October 1966.  They objected to being on the bill with local groups, to teenagers who got in for free (which apparently wasn't true). The picture below was found in the negatives of WCCO-TV, leading us to believe it was a pretty big deal.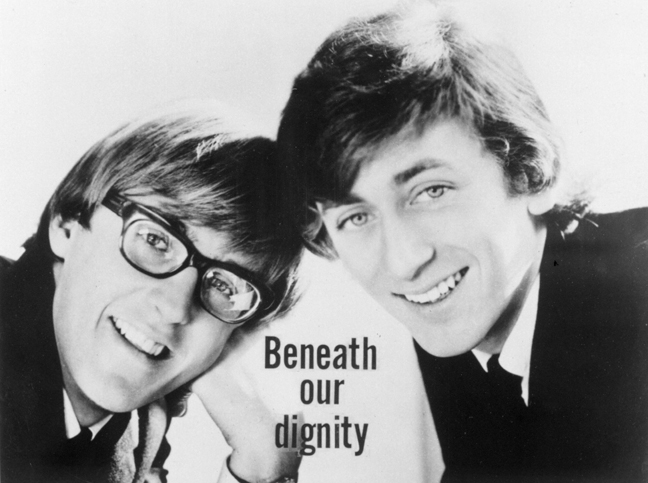 ---
1967
The Grandstand acts were
The Baja Marimba Band with George Kirby
Bob Newhart with the Young Americans ("Western Union")
The Young America Center at the State Fair was the place to be, with performances by:
The Fabulous Flippers
The Kingsmen
The Sandpipers
The Jade Set – an Oriental pop-variety group
---
1968
Grandstand shows:

Premiere Night, August 23:  Coronation of Mrs. America, and comedians Allen and Rossi.
August 24-27:  The Fifth Dimension with Frank Sinatra, Jr. and Ballet America with its lightning-paced choreography of the early American West.
August 28:  Country and Western Night.  Stars from the "Opry" recreate their hits:  Marty Robbins, Sonny James, Hank Williams, Jr., Connie Smith, and Lamar Morris
August 29 to September 1:  International Nights with Jack Jones and the National Ballet of Mexico
Young America Center:

August 24-28:  The American Breed
August 25-26:  The Fabulous Flippers
August 29 to September 1:  The Grass Roots
August 30 to September 2:  The First Edition (presumably with Kenny Rogers)
"Plus fashions, exhibits, clinics, continuous music and pow.  Open noon to 10:30."
---
1969
1969 Grandstand shows continued to be middle-of-the-road (or perhaps even off road):
Buck Owens, Susan Rye, and Billy Walker
Lesley Gore with George Kirby
The Johnny Cash Show with the Statler Brothers (August 26)
Porter Wagoner, Dolly Parton, Jerry Lee Lewis, Lynn Anderson, Speck Rhodes, and Conway Twitty
Patti Page with Kids Next Door and Don Rice III
The 1969 youth fair at the State Fair was called Inside Young America.  National acts were:
The Sir Douglas Quintet
The New Colony Six
The Bob Seger System
(and possibly the Grassroots).
Local acts included the all-girl band the 19th Amendment.  100,000 kids paid 50 cents to see music, karate and judo demonstrations, fashion shows, etc.
---
1970
Acts at the 1970 State Fair Grandstand were:
Jeannie C. Riley ("Harper Valley PTA"), Sonny James, Faron Young, and Jimmy Davis
Bobby Vinton with the Cowsills.  The Cowsills also appeared at Dayton's 8th Floor Auditorium in 1970 or '71.
The Johnny Cash Show with the Statler Brothers
The Lawrence Welk Show
Petula Clark, Art Linkletter, and the Golddiggers (Dean Martin's chorus girls)
Charlie Pride (with Fess Parker?)
The 1970 youth pavilion was called Mind Odyssey, and promised "no bubblegum."  Nova Lights put on the light show, as they did at the Labor Temple.  Among the activities were performances by Shakespeare in the Street. The guys in Pepper Fog remember that it was very hot, not helped by the fact that the stage area was all painted black.
National headliners were:
James Gang (with Joe Walsh), August 30 – September 2, opened by local group Pepper Fog
Sha-Na-Na, September 3 – 7
The Insider listed no less than 13 local bands for your dancing pleasure:
Mystics
Marauders
White Lightning
System
Big Island
Danny's Reasons
CA Quintet
Sir Raleighs
Zarathustra
Fenatiks
Pride and Joy
Peace
Sunshine World
Dave Lowe also remembers that his band, Karisma, played at Mind Odyssey that year, and posted this photo to Facebook:
---
1971
Grandstand shows at the State Fair were:
The Carpenters, John Davidson, Della Reese, and the Harmonicats
Sandler & Young
Tammy Wynette, George Jones, Loretta Lynn, Jack Green, Jeannie Sealy, and Roy Acuff
Liberace
Neil Diamond
Charley Pride
The 1971 State Fair youth pavilion was again called Mind Odyssey, and again featured Shakespeare in the Streets.  National acts were Sugarloaf and Mason Proffit.  The Insider listed 17 local bands that played throughout the fair.  Somewhere in there were the Fair Tyme Singers – a happy bunch!
---
1972
Grandstand shows were:
Sonny and Cher with David Brenner
John Denver with Kenny Rogers and the First Edition
Sonny James, Lynn Anderson, Del Reeves, Tom T. Hall, and Tex Ritter
Bobby Goldsboro, Anne Murray, and George Kirby
Merle Haggard, Sammi Smith, and Waylon Jennings
Neil Diamond
Up With People
The 1972 State Fair youth pavilion was again called the Mind Odyssey, and featured national acts:
Brave New Workshop (Satirical Revue every day)
Tony Joe White – August 25-27, 1972
Cold Blood – August 28-30, 1972.  Cold Blood was "a jazz-rock band that has some national fame. Lead singer Lydia Pense's style was compared to that of Janis Joplin….  Remarkably, Lydia Pense and Cold Blood still performs today."
Bill Withers – August 31 – September 2, 1972
Muddy Waters – September 3-4, 1972.  Photo below posted by Randy Nordquist.
Also appearing were the biggest of the local bands, as reported by the Insider:
Litter
Pepper Fog
Cain
Cold Duck
Copperhead
Teen King and the Princes
Purple Haze
Daybreak
Sterling
Octopus
Blackbone
Danny's Reasons
Fairchild
Powerhouse
Skogie and the Faming Pachucos
Phaedra
Jasper
Sunshine World
Brave New World
Menagerie
Spice
Birth
---
1973
State Fair Grandstand shows included:
Mac Davis with the Fifth Dimension
Dawn featuring Tony Orlando with the Brady Bunch Kids
Bill Anderson, Donna Fargo, Tommy Overstreet, Leroy Van Dyke, and comedian Jerry Clower
Pat Boone Family and Rich Little
Engelbert Humperdinck with nightclub comic Morty Gunty
Charley Pride, Johnny Russell, and ventriloquist Alex Houston and Elmer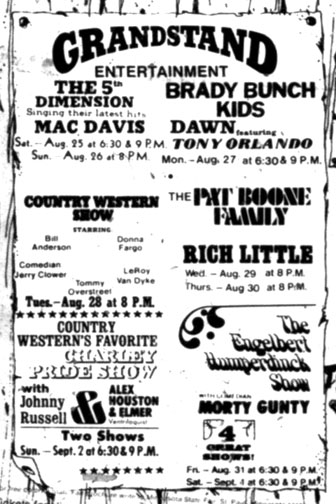 Ad above from the White Bear Press, courtesy White Bear Historical Society.  And in case you wondered about Morty Gunty, he appears to be straight outta da Catskills.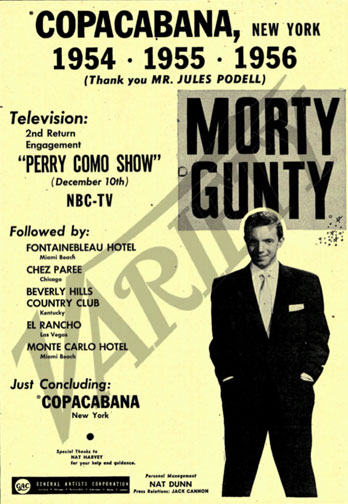 The 1973 State Fair youth pavilion apparently didn't have any national acts, but it did have no less than 27 local acts on its schedule, including:
Joy of Cooking
Flash Cadillac and the Continental Kids
Gypsy
Danny's Reasons (who appeared naked in the September 1973 issue of the Insider)
Salt, Pepper & Spice ("Funky as Hell")
Jesse Brady
Rudy ("5 Pieces that will blow your mind")
Be Bop and the Hubcaps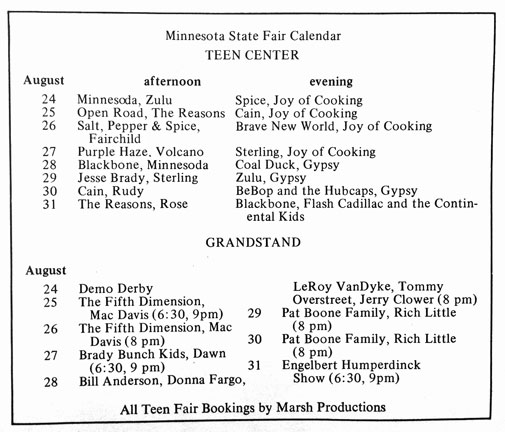 ---
1974
State Fair Grandstand shows included:
Liza Minelli, August 24
Bob Hope with Danny Davis & the Nashville Brass and Dian Hart, August 25
Charlie Rich and the Treasurers with Jim Stafford, August 26
Jerry Reed, Tanya Tucker, Jerry Clower, Judy Lynn, and Hank Snow, August 27
Redd Foxx, Demond Wilson, Slappy White, Gerri Granger, Harry "Sweets" Edison and the Little Steps, August 28
Jim Nabors with the Hagers, August 29
Mac Davis with the Fifth Dimension, August 30
Roy Clark
Helen Reddy with Jose Feliciano
The youth pavilion was called Youth Expo '74 and Music Festival, sponsored by KSTP and Schon Productions.  Promoters were trying to breathe some life into the dwindling youth center, which peaked in 1966 with 115,000 attendees to a low in 1973 of 78,000.  The Insider's description was bleak, though:  a chain link fence surrounding a sheet metal and concrete shelter staging area.  The national acts in 1974 were:
Charlie Daniels, August 23-25
Freddie King, August 26-28
Wet Willie, August 29-31
New York Dolls, September 1-2
Bob Protzman of the Pioneer Press did his best to prepare the Cities for the Dolls; he said one local promoter said "he couldn't wait to see the expressions on the faces of the State Fair's hierarchy when they get a look at the New York Dolls in their platform shoes, bright red lipstick, earrings, tights, occasional miniskirts, necklaces, bracelets, unisex hairdos, and the rest."  He also prepared us for David Johansen's routine of "tying up his arm and injecting himself with an imaginary hypodermic needle while singing 'Looking for a Kiss.'"
The band was two hours late:  a) no cabs would pick them up from Downtown; b) they had to be "dragged in from a drunken stroll down the midway;" or c) two of them had wandered off to get something to eat, take your pick.  When they arrived they were reportedly ticked off that they were not playing in the Grandstand.  Paul Metsa also remembers that "The Dolls were late, and when they arrived and started playing they were greeted by some with beer cans and burning paper airplanes.  They were all wearing eye makeup and the bass player had on a pink tutu and bunny boots."  (Blue Guitar Highway, 2011)  Tom Rusch's review in the Insider did note that "this was no fey glam rock."  After the show they went off to enjoy the Midway.  Local group Skogie and the Flaming Pachucos opened the show.
National supporting acts at Youth Expo '74 were:
Kansas, August 23-25
Renaissance, August 26-27 (progressive rock)
Heartsfield, August 28-29 (Chicago-based country blues)
Larry Raspberry and the Highsteppers, August 31 – September 2 ("rock 'n ' roll septet from the South")
Fresh Start (Los Angeles studio musicians)
Isis, August 26-30 (eight-piece female jazz-rock group)
Hydra, August 31 – September 1-2  (from Macon, Georgia)
Rush (two days)
Local supporting acts included:
Gypsy
Straight Up
Jesse Brady
Rose
Uncle Vinty
Natural Life
*Find Out What's Happening With the Under 30 Crowd at the Market Place.  Exhibits Include:
Stereo-Audio
Camping
Records
Clothing
Skiing
Bicycles
Mountain Gear