The Plaza was a piano bar located at 2431 W. Seventh Street in St. Paul.  Ron Lovich, who posted the matchbook below, reports that it was owned by his two uncles and a friend from 1958 to 1973.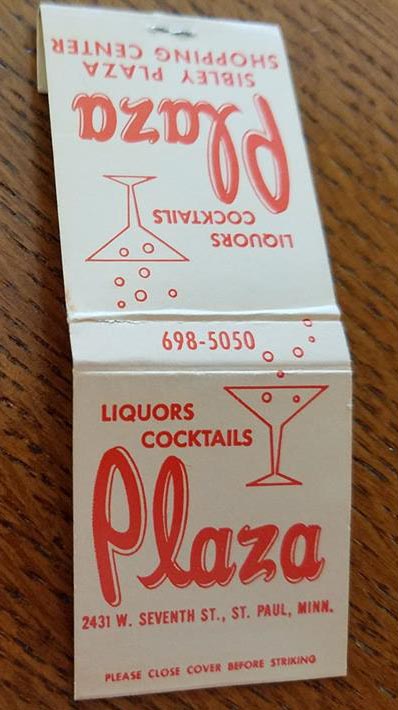 ---
In 1973 it was sold to Vern Lauderville, who expanded it and changed its name to the Concourse.  He also put in a window so customers could get food from the Best Steak House next door.
Ron reports that the location later became the first Champps.