The Nicollet Hotel was located on Washington Ave. at the confluence of Hennepin and Nicollet in Minneapolis. It was built in 1924. In 1935 Chickie and Sunny was a Famous Nicollet Hotel Dance Team, per an ad in the Hennepin County Review (they were moonlighting at the Vine Hill Tavern).
In 1937 the Minnesota Terrace was opened and local bands such as Glad Olinger's played there. Stebbins: "Once during the 1940s, when Fats Waller's band was playing along with the all-Negro Naval Dance Band, a jam session par excellence developed. In 1944 the Terrace featured a Gay Nineties Revue, starring the Three Gay Blades, Earl and Josephine Leach, the Lovely Selma Marlowe Dancers, and Perry Martin and His Orchestra. The Minnesota Terrace lasted through 1952. It was Minneapolis' major ballroom, where one could hear a 'name' dance band. The Marigold was a runner-up with an occasional name band." An act in 1952 at the Terrace was Dorothy Lewis and her Mexican Fiesta on Ice.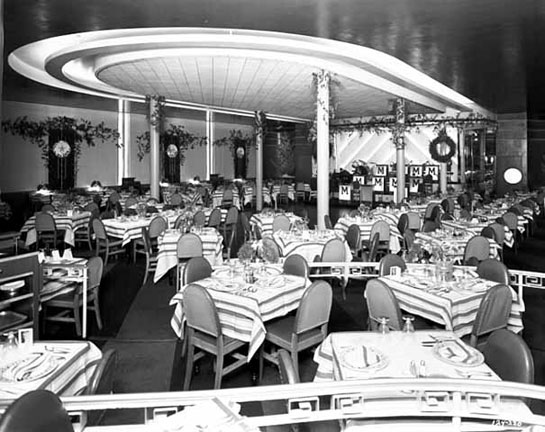 Neil Messick of the Nicollet Hotel created the Waikiki Room at the Nicollet Hotel after thinking it about it for eight years. Postcard below from 1953.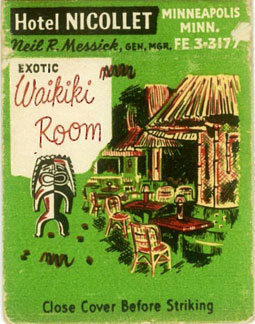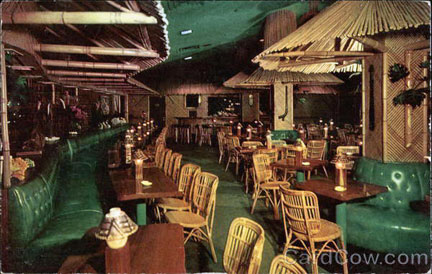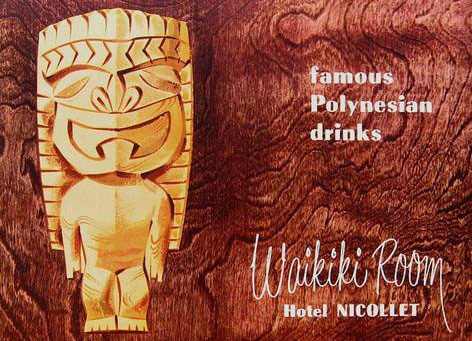 In 1969 the Phil Velasco Trio entertained.
The hotel was sold to Soul's Harbor in the 1970s and basically became a homeless shelter. It was vacated in 1984 and demolished in 1991.