This building looks like a tavern, probably because it was probably built to be a tavern:  in 1933, in fact, at the end of Prohibition.  The address is 1400 E 66th Street in Richfield.
An ad in the Republican Register from July 1943 promises Soft Drinks – Dancing – Refreshments.
The bar has been and is still known as Frenchman's, although it looks like it says Ted Ryan's Place in the photo above.  Former employees remembered that from 1979 to 1989 it was owned by Bill Snyder, and in 1989 Snyder sold it to Chuck Corday.  In 2003 it was purchased by Mary Christine Blake.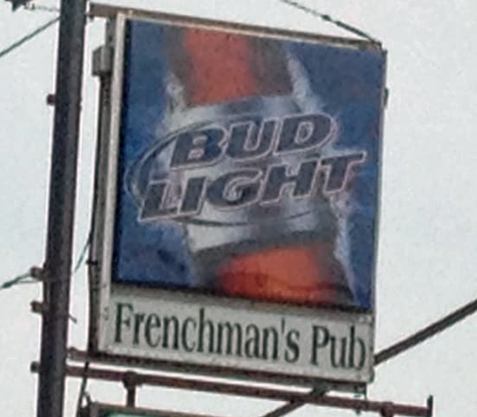 Save
Save