Ames Lodge, Number 106 of the Improved Benevolent and Protective Order of the Elks of the World was formed in 1906. This was a black organization based on but completely separate from the BPOE. This North Side Lodge had been in three places as of 1964:
It started on the third floor of the Kistler Building. There are photos of an Elks Lodge on the Minnesota Historical Society web site dated 1910, but they don't indicate the address or which lodge it is.
In 1922 it moved to a large old house at 148 Highland Ave., just off Olson Memorial Highway and Lyndale. It was a black music venue from at least 1934 to the late 1940s. Dances were held every Saturday night. Between bands Mrs. Meade would play piano. Also known as the Black Elks Club and the Elks' Rest. In 1937 Ernest Saunders was the proprietor of the Elks Cafe in the building. An April 1937 article in the Spokesman said that J.W. Hutchcraft was the manager, replacing Edward L. Boyd. The article noted, "Hutchcraft is unusual in that it is impossible to tell whether he is Caucasian or Negro." The Highland building was torn down in 1956 as part of the Glenwood Redevelopment Project.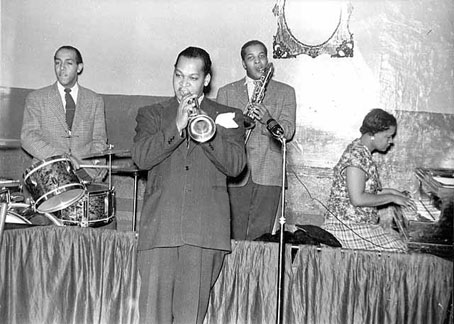 The Elks relocated to another old house at 1215 Aldrich Ave. No. That building must have also been removed as all of the buildings at that intersection now were built in the 1980s.
By 1975 the Lodge was located on Plymouth Ave., as indicated by the photo below from the Minnesota
Historical Society.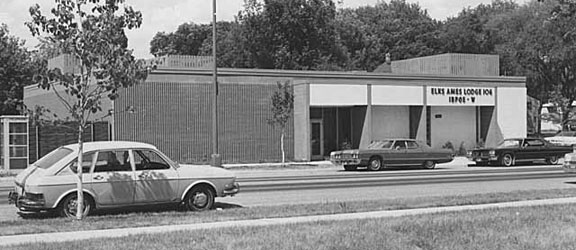 From the Elks' web site it appears that this Lodge no longer exists.